Organic culture, Extraction and wholesale of Aloe Vera gel 100% Organic Native.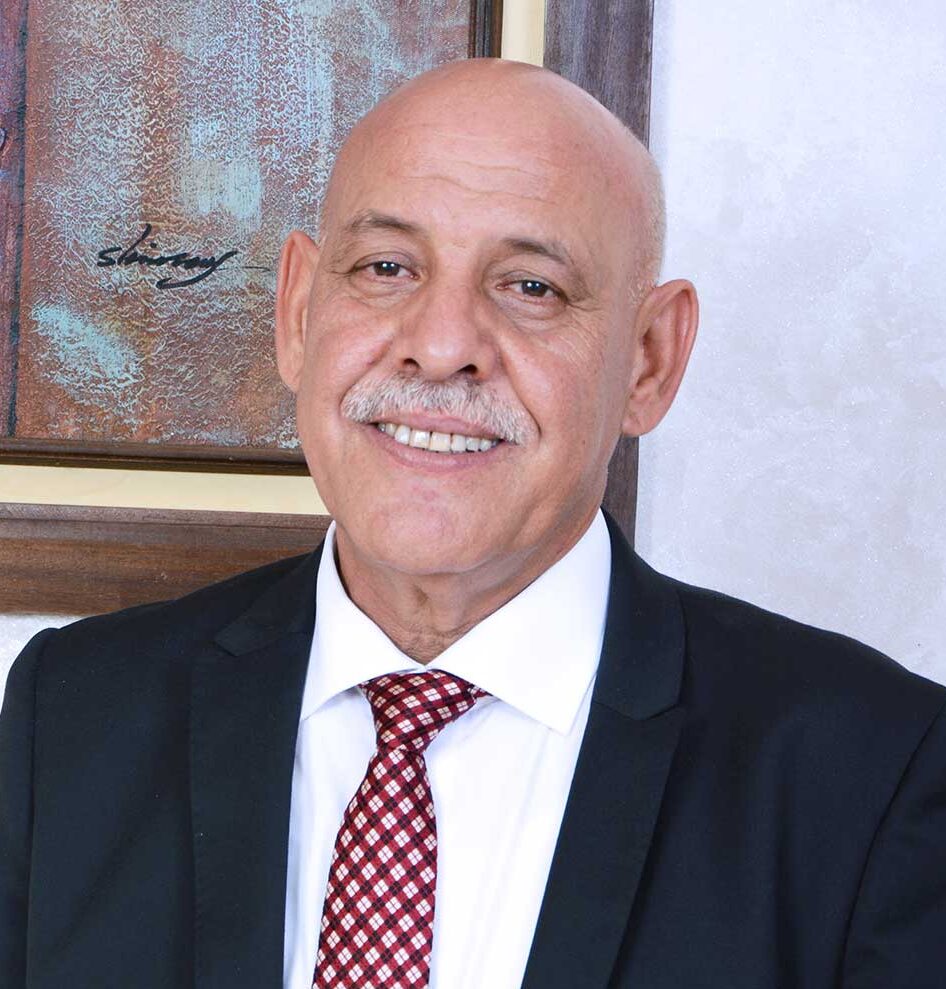 We are today, the first Moroccan company that cultivate, grow, extract and sell in bulk the Aloe Vera native organic gel. We are especially the only company that uses an artisanal process to preserve all the essential bioactive components of the Aloe Vera leaves.
Our goal is to provide the raw material to high-end cosmetics and skincare products creators and producers those who have a very high level of requirement. We have already served several professional clients, both nationally and internationally. Our expertise and know-how of more than 13 years, allow us to be a reliable source of the native gel of Aloe Vera 100% organic.
Best Aloe is the only wholesale supplier in Morocco of native organic Aloe Vera gel that guarantees a premium quality. And we are ready to be the partner who ensures your success.
Mr. Abdelilah CHAHID

Our adventure began in 2007
Best Aloe is the first Moroccan company that has launched since 2007 in the cultivation, enhancement and wholesale of Aloe vera products, based on a process of artisanal production to preserve all the essential bioactive components of this plant.
Best Aloe is the result of an integrated project combining the experience of Aloe Vera culture with scientific research carried out at Cadi Ayyad University in Marrakech and INRA in Rabat, to ensure the naturalness of its products, their quality and their effectiveness.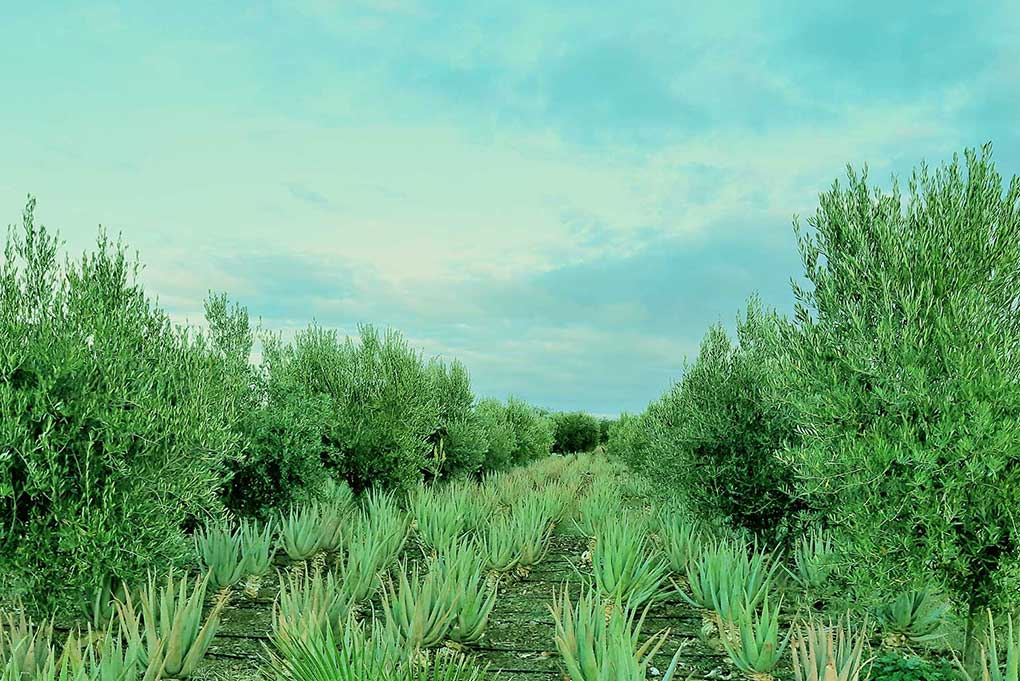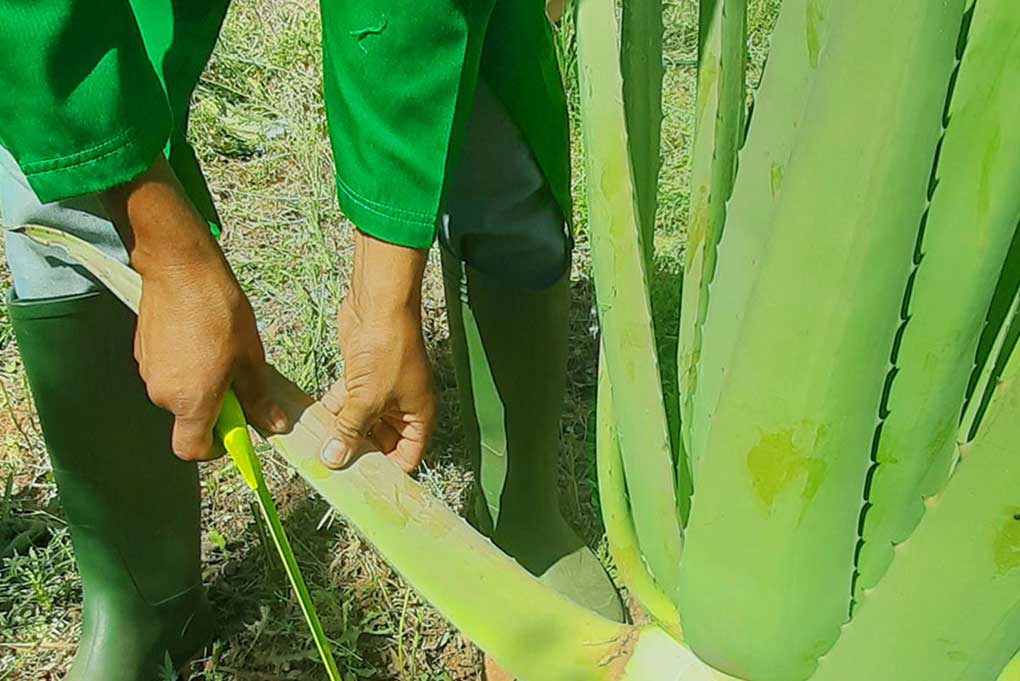 Culture and extraction of Native Organic Gel
Best Aloe has its own plantation, registered at the ONSSA , located in the Marrakesh region which has a favorable agricultural potential: more than 300 days of sunshine per year, dry climate, sandy and limestone soils.
The cultivation of Aloe vera is carried out in a natural and ecological way (in the open air, the use of deep water and without fertilizers or pesticides) in order to guarantee a production of leaves that are rich of all their potentialities and an organic quality.
The harvest is done entirely by manual labor, only the ripe leaves, more than 4 years old, are cut and processed immediately since the extraction unit is in the field.
Gel extraction and production
Thanks to our collaboration with renowned partners in the field of scientific research, Best Aloe has developed its own artisanal method for extracting the pulp from the fresh leaves of Aloe Vera.
This has also allowed us to produce and stabilize an organic native gel that retains almost 100% of the active ingredients that make up the mucilage. The Best Aloe gel is a synonym for premium quality.
Currently our production is oriented towards cosmetics industry, Best Aloe aims in a 2nd phase, a range of products in the food industry.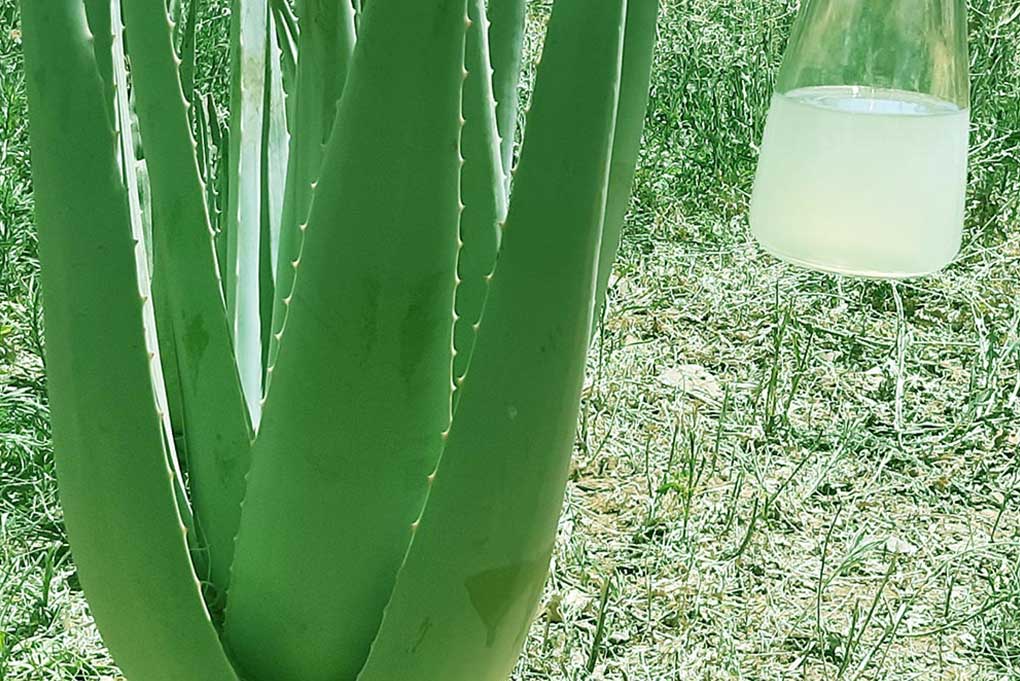 BEST ALOE was born out of a strong desire to build a company around values to which we are deeply attached that give meaning to our daily actions.