Our Organic Native Aloe Vera Gel
The star ingredient in cosmetic products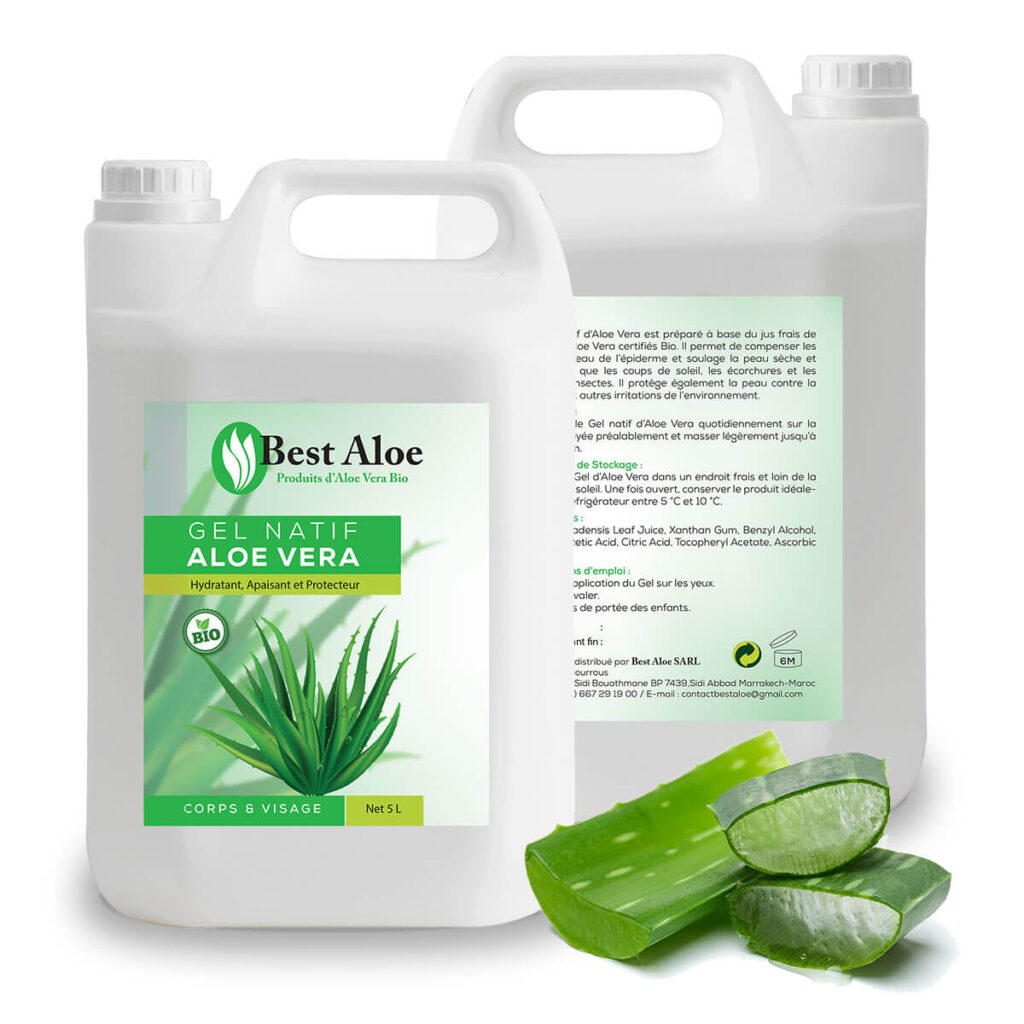 Our native Aloe Vera gel is produced by cold-pressed fresh leaves from an organic culture to preserve the natural properties of Aloe vera.
Our plants are grown organically on nutrient-rich land in the north of Marrakech, Morocco. It is obtained quickly after harvesting and rinsing fresh, mature leaves carefully peeled by hand.
Only the lower and adult leaves are harvested manually, stacked to allow the aloin (a laxative bitter substance) to flow and then turned into gel in the production unit using a traditional method.
Technical name: Aloe Barbadensis Leaf Juice
Appearance of the gel: Colorless liquid
Smell: characteristic acids
Texture: Pure gel
Native Organic gel of exceptional quality.
A cold-pressed juice.
Without the use of synthetic preservatives, without adding water.
Certified organic by international standards, monitored by CCPB srl MA-BIO-102.
Coming from a certified organic culture Bio MA-BIO-102.
Only ecological stabilizers are used.
Packaged in a food-grade can (PEHD), non-transparent (recyclable) for optimal UV protection.
Available for sale in bulk (raw gel): 5, 10, 20, 100 up to 10,000 liters.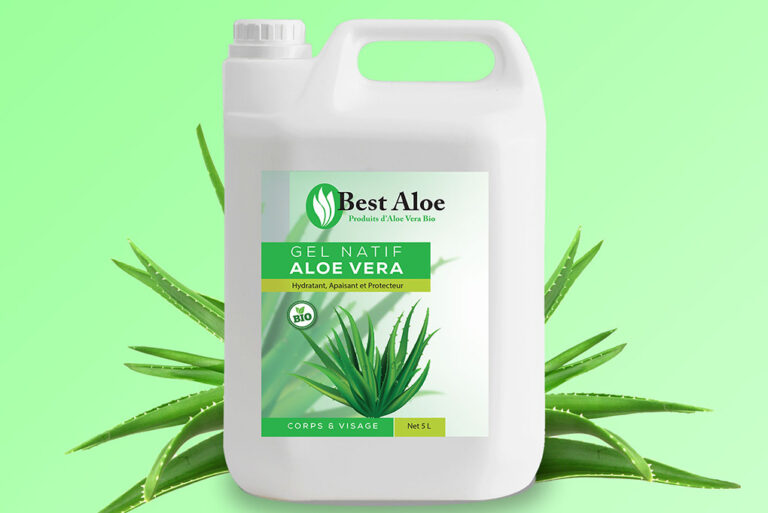 The five pillars that make our native organic Aloe Vera gel one of the best on the domestic and international market:
We have our Aloe vera plantation: with a certified organic agricultural production method.
An ideal environment: semi-desertic climate, 300 days of sunshine a year, nutrient-rich deep water, the soil is rich in organic matter; NO USE of pesticides, herbicides or fertilizers.
Our Aloe Vera plants and Aloe Vera gel are certified "organic" by CCPB srl (MA-BIO-102).
The pulp is manually cold extracted from the leaves that are harvested in the fields and taken to the extraction room on site.
Our own extraction and stabilization methods are based on scientific research in order to preserve the delicate virtues of this therapeutic plant.